Lifetime Belt Options
Reply back to the Options Email in your Inbox. Scroll down to refer images and share the desired options with us.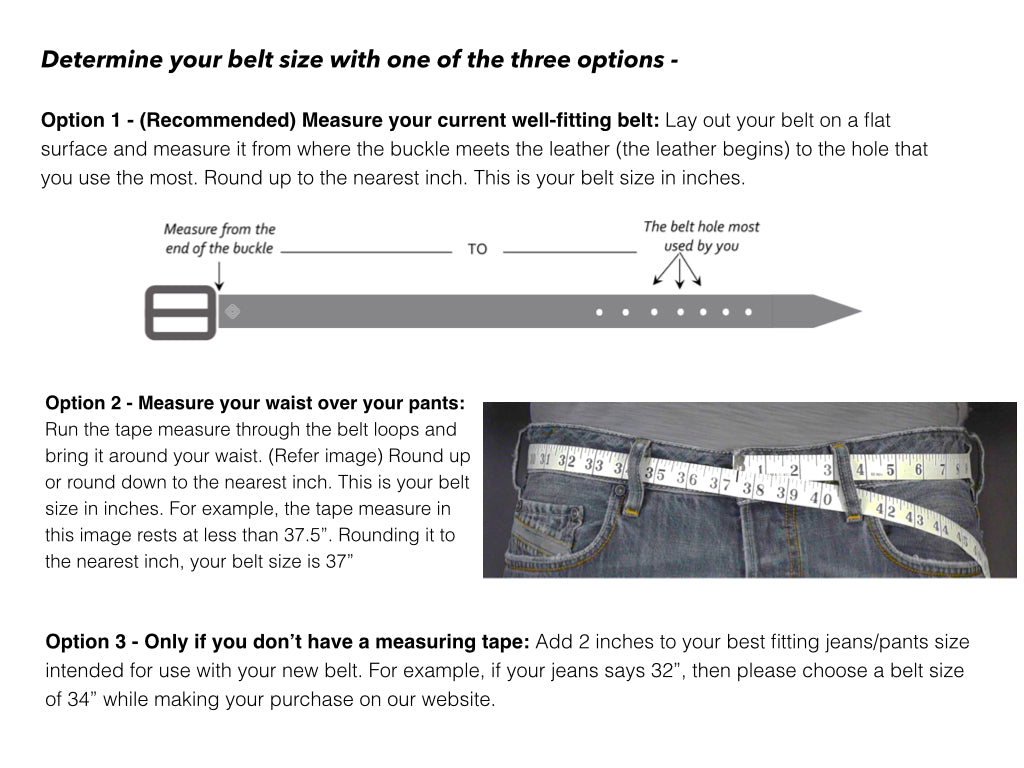 Belt Sizing Guide
Your pants or jeans size is not the same as your belt size. Please use this guide to help us make a perfect fitting belt for you.
Download
(2) BUCKLE OPTIONS
There are 4 colours/finishes available in buckle options. Choose your option from 1 to 4.
These buckle options are available for all belt widths. Type in the letter-number combination of your choice in the email.
(3) HEAD ASSEMBLY
How should we attach the buckle to your belt? In the email you received, type in the code for your preferred style by clicking on your belt width below.
Collapsible content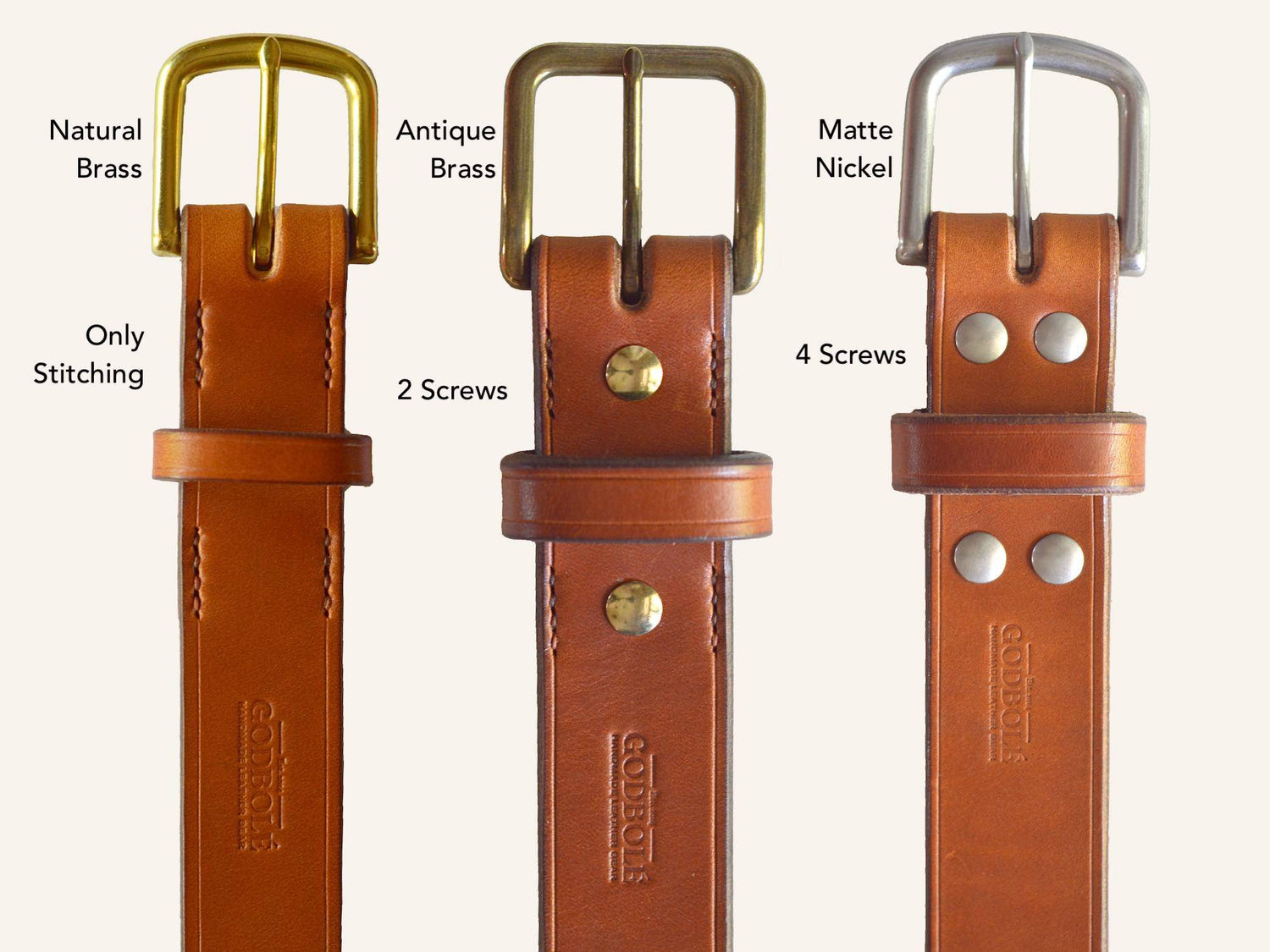 Any option that you select will not compromise the longevity of your belt. The only-screws, no-stitch option will let you easily swap out a buckle for another one using just a common screwdriver.

Available Options - Type selected option into Email:

C4 CHICAGO SCREWS ONLY (4 Screws) - Only for 1.5 inch belts

C2 CHICAGO SCREWS ONLY (2 Screws)

S1 ONLY STITCHING. NO SCREWS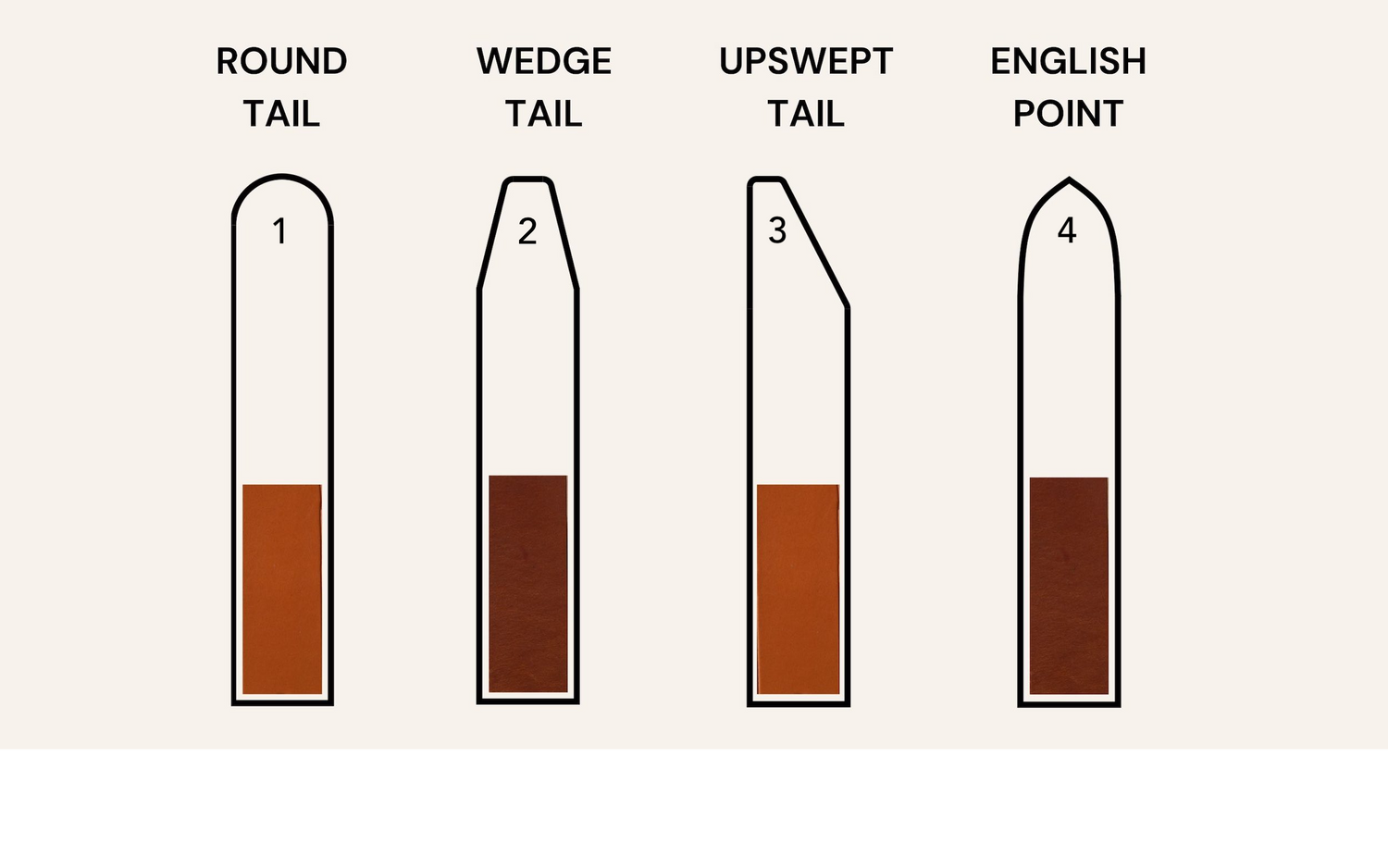 Refer image and type in a number from 1 to 4 into the belt-options email.
1. Round
2. Wedge
3. Upswept
4. English Point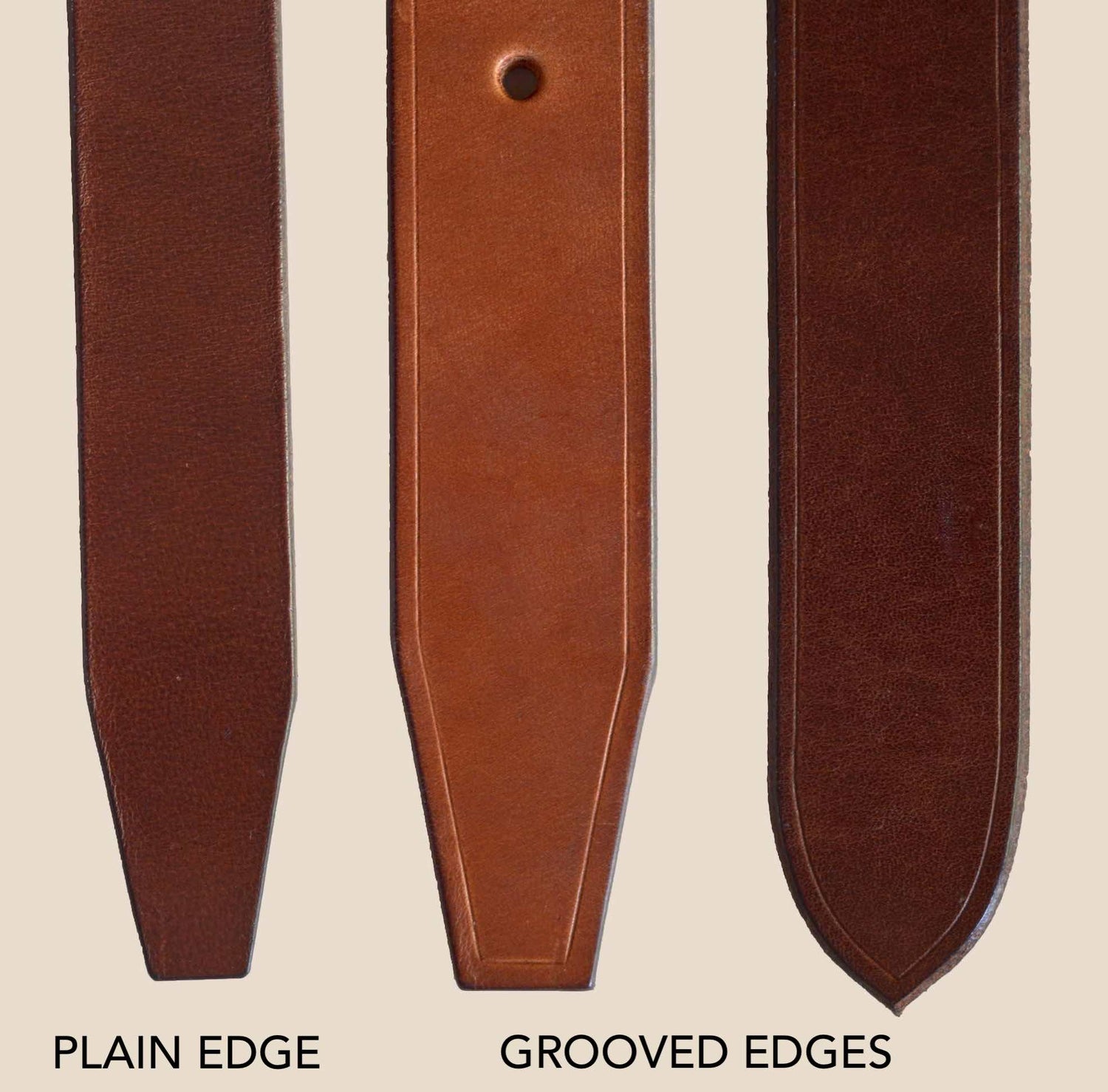 Select Edge Style
A grooved edge is achieved by applying pressure along the edge to create a line running all along the border of the belt.
Edge styles side by side
belts with and without edge Creasing/grooving
Reply whether you would like an Edge with or without Creasing.
VIEW MORE PICTURES
For more photos of belts in the above styles and buckle configurations, visit the belts collections page.
LIFETIME BELTS COLLECTION